Nic & Elsada Kruger
Owners of Omujeve
Nic and Elsada welcome you to Namibia and Omujeve. Thier passion, friendliness, hospitality and energy are boundless. Thier pride in Omujeve is experienced in everything you touch, see, smell, eat and feel whilst in their company.
Corne Kruger
Owner/Big Game Professional Hunter
Corne is the driving force behind Omujeve. His passion and energy for the hunting industry is unyielding. He specializes in big game hunting, including elephant, rhino, lion and buffalo, in the Zambezi.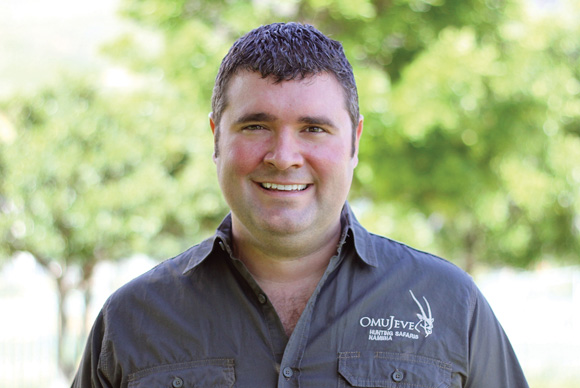 Jerad Dabney
Marketing & Communications
Jerad's passion for hunting shines through when you speak to him. He makes sure that our core values are always communicated correctly and that all our guests get the full Omujeve VIP treatment.
Phillip Steyn
Big Game Professional Hunter
You're in good hands when you hunt with Phillip. His calm nature and big game hunting experience will ensure for a thrilling (and safe) adventure.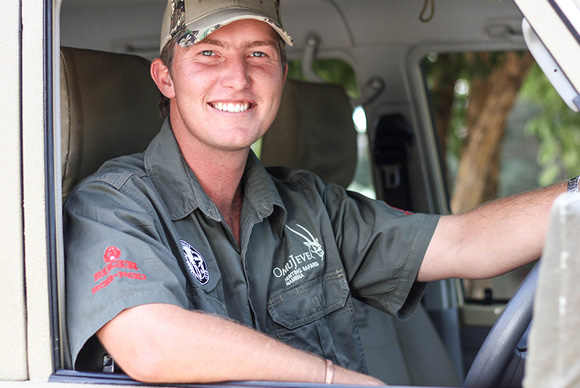 Ockert Bamm
Professional Hunter
Ockert has been hunting since 2013 and joined Omujeve in 2015. Ockert grew up hunting in Namibia and has a love for Nature. With a great knowledge of wildlife and Namibia he will make your trip memories last forever.
Pedri Dames
Professional Hunter
Pedri grew up in Southern Namibia and has always had a passion for people and hunting. He joined Omujeve in 2015 and his energetic attitude will make for a great experience.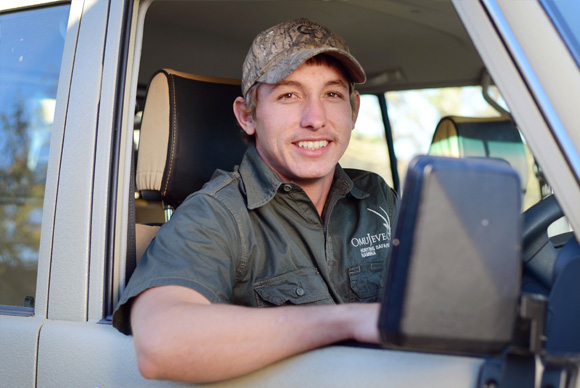 Riaan de Klerk
Professional Hunter
Riaan joined us in 2012 as an apprentice and is now a valuable part of the Omujeve team. Born and bread in the bush. Cool, calm and collected, Riaan possesses all the characteristics required for a professional hunter and we're very lucky to have him on our team.
Jean Cilliers
Professional Hunter
Jean joined Omujeve in 2013 as an apprentice and has qualified as a Hunting Guide in 2015. Jean is a young passionate hunter and will make sure you have a great time.
Gerhard Van Der Westhuizen
Professional Hunter
Gerhard joined Omujeve in 2015 as an Apprentice. Young, energetic and enthusiastic he's our go-to guy for anything organizational. And his knowledge of the bush is unparalleled. There's a good chance, if you need to go anywhere around Omujeve, you'll be spending some time with Gerhard in the Land Cruiser.
Petjo Rusberg
Professional Hunter
Petjo's knowledge, energy and experience rub off on all who hunt with him. Up first and last to bed, he's a team member we could not do without.
Mia Smit
Hunting Co-ordinator
Mia manages our central reservations. Contact her for any booking enquiries or confirmations.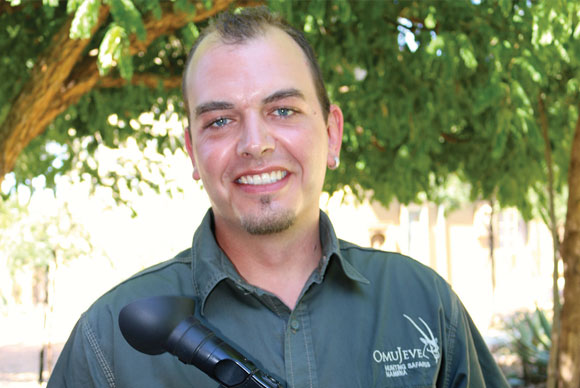 Conrad de Beer
Videographer
Due to the popularity and demand for hunting video memoirs, Conrad now works full time at Omujeve. His videography skills out in the bush and understanding of the hunting process allow him to create visual masterpieces. And his editing skills bring it all together.
If you've visited us before, or want to - drop us a line.
We'd love to hear from you
Contact us
Contact us