He is the driving force behind Omujeve. He specialises in hunting big game, including elephant, rhino, lion and buffalo, in the Caprivi.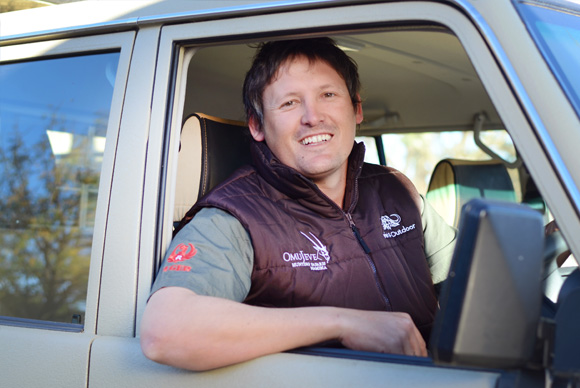 Japsie is out operational manager and specialises in Leopard hunting. Joined Omujeve in 2012.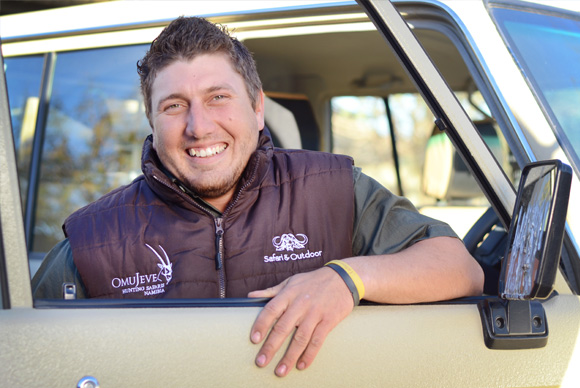 Jacobus joined us in 2012 as an apprentice and is a great asset to Omujeve.
Riaan joined us in 2012 as an apprentice and is now a valuable part of the Omujeve team.
Jean joined Omujeve in 2013 as an apprentice and has qualified as a Hunting Guide in 2015. Jean is a young passionate hunter and will make sure you have a great time.
Ockert has been hunting since 2013 and joined Omujeve in 2015. Ockert grew up hunting in Namibia and has a love for Nature. With a great knowledge of wildlife and Namibia he will make your trip memories last forever.
Pedri grew up in Southern Namibia and has always had a passion for people and hunting. He joined Omujeve in 2015 and his energetic attitude will make for a great experience.
Gerhard joined Omujeve in 2015 as an Apprentice.
Mia joined Omujeve in 2014 as our Hunt Co-ordinator and clients will be in contact with her regarding their hunting of a lifetime.
Contact us
If you've visited us before, or want to - drop us a line.
We'd love to hear from you
Contact us